Our Approach
At Skyline Solar Energy, we provide you with:

Exceptional Customer Service
We provide you with excellent service before, during and afterinstallation by paying careful attention to the details and by closely monitoring your solar power system's performance after it's up and running.
Educational Information
We pride ourselves in knowledge sharing and will educate you about how solar power works and its benefits to you and the environment.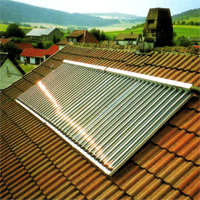 Design Choice
While solar thermal systems help home owners reduce their direct energy monthly bill, most do so at a cost.  Most companies install solar energy in unappealing and awkward positions on your roof.   This is where we differential ourselves, we custom design and select the most appropriate location for your solar energy panel.  This provides maximum direct solar energy and hence, greater gas savings
Our Workmanship Guarantee
We have gone through numerous tests to ensure that the quality of our material meets the conditions of the Canadian environment.  We back up our workmanship by providing all solar energy systems come with a 10–year total warranty and a 25–year warranty for the solar modules.