Installation Steps for Residential Solar Energy
Step 1: Initial Feasibility and Energy Audit Assessment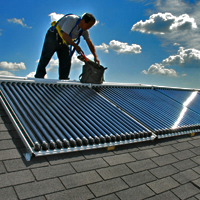 Our solar energy consultant will be contact you regarding your solar energy needs. The goal will be to provide an initial assessment and preliminary price quote for the solar system appropriate for your home. The installers will need the following information to provide an accurate assessment:
Utility billing information for 12 months – this will give a full profile of your annual household needs
Site details: house location, roof material and type
The solar energy consultant will provide a formal quote which will include:
System size, positioning/location and price
The price quote should have details of all equipment, building permits and inspections, fees and applicable rebates/tax credits related to the project
Timetable/schedule for site preparation and complete installation
As required, an Energy Audit Assessment is mandated by the government to ensure you will receive maximum incentive rebates.  This fee is paid by the customer (the government will reimburse you 50% of the energy audit assessment cost)
Our solar energy consultant will advise you of the many financing options. 
---
Step 2: Contracts and Scheduling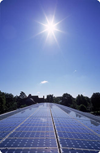 Once the installation contract, energy audit assessment and financing options have been completed, the project will formally start. A 10% deposit is usually payable at this time.
The solar installer will submit your application to the public utility in order to qualify for the relevant rebate as well as procure the appropriate building permit.
Once the building permit is received and all the other documents have been filled, we will proceed with scheduling an installation date with you.
---
Step 3: Installation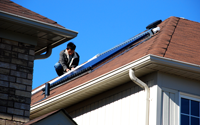 Our Solar Energy Installers typically need 2-3 days to install a complete system.
When the solar modules are delivered, 50% of the contract payment is due with the other balance due on completion.